If you want to decorate cakes at home and get help to take your skills from newbie to the next level, I have the perfect tool kit for you.
Does this Sound Familiar?


You want to start baking and cake decorating, but you're not sure how.
Learning a new skill is hard. It's frustrating, and you can spend a lot of time and money doing the wrong things. Or you're stuck in the learning phase that you haven't done any baking or decorating yet. You're almost paralyzed by the info and don't want to mess it up!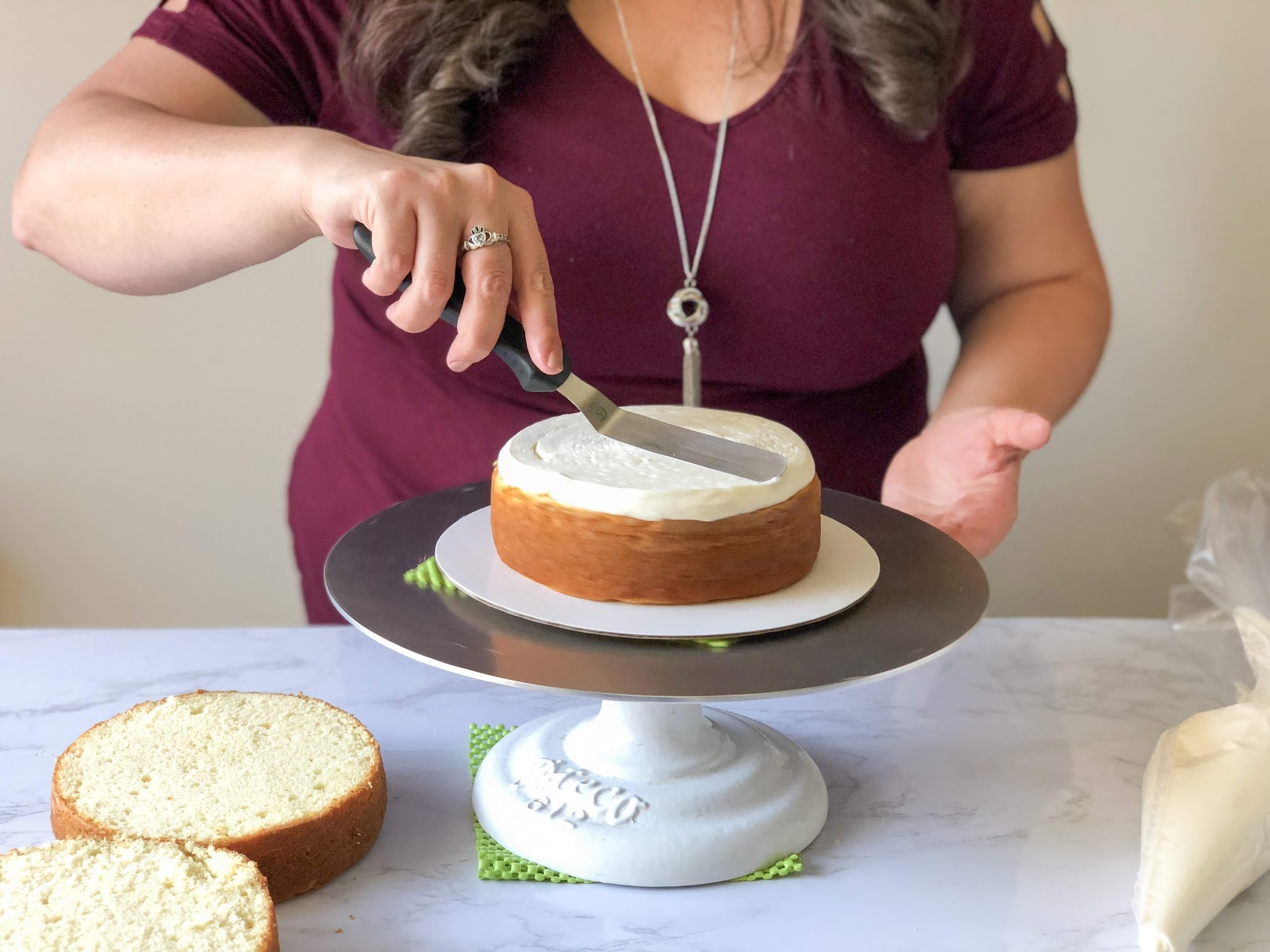 You're overwhelmed by the amount of cake decorating tools out there.
You're tired of reading blog posts about decorating cakes, and you want to take action with cake tools that actually works. There are so many blogs, shows, tutorials on how to decorate cakes that it's very overwhelming, and you don't know who to listen too. It feels distracting, or like you're wasting your time and money on tools that'll break. You want to take it at your own place and trust that you'll learn something that actually works.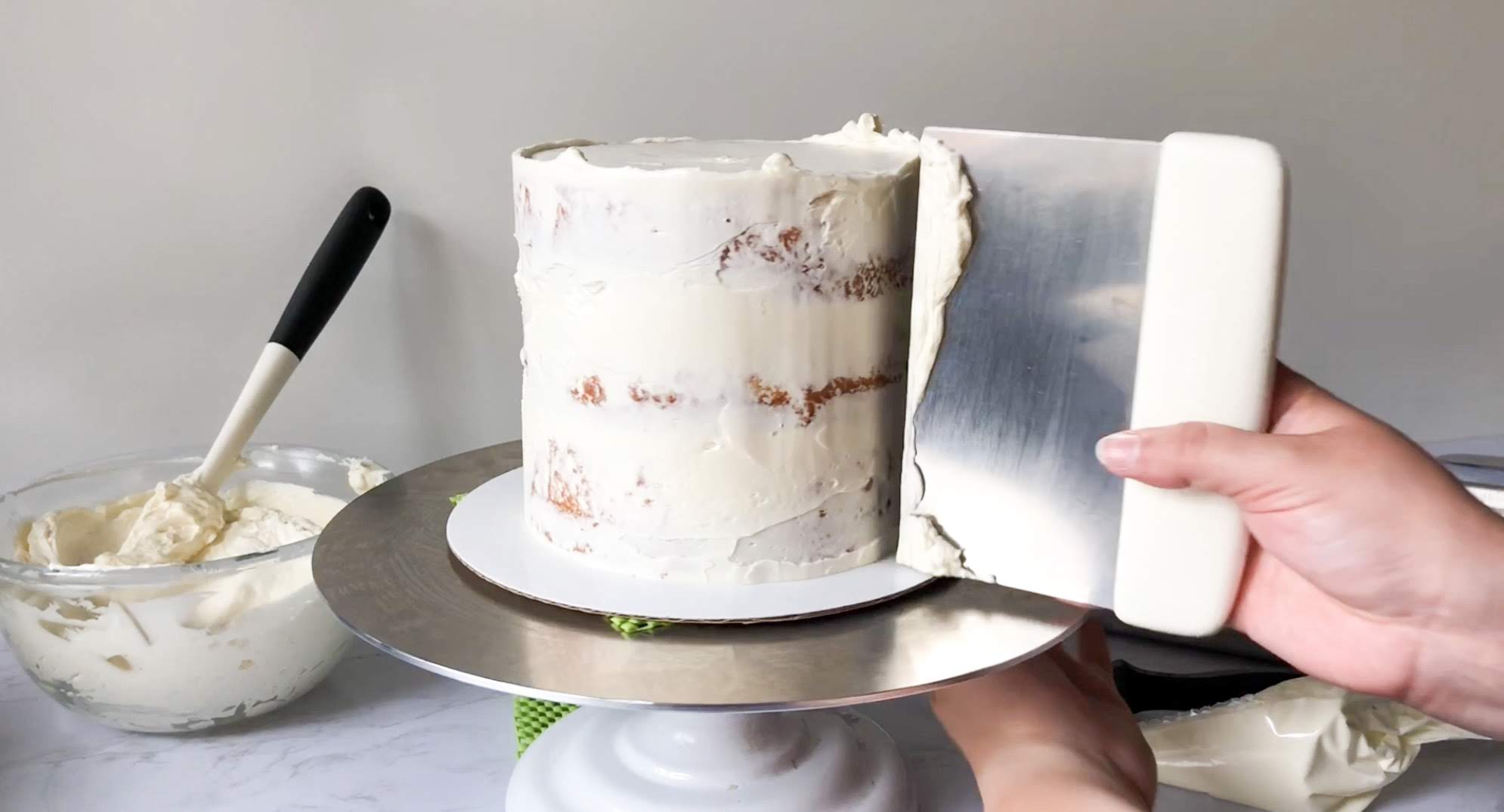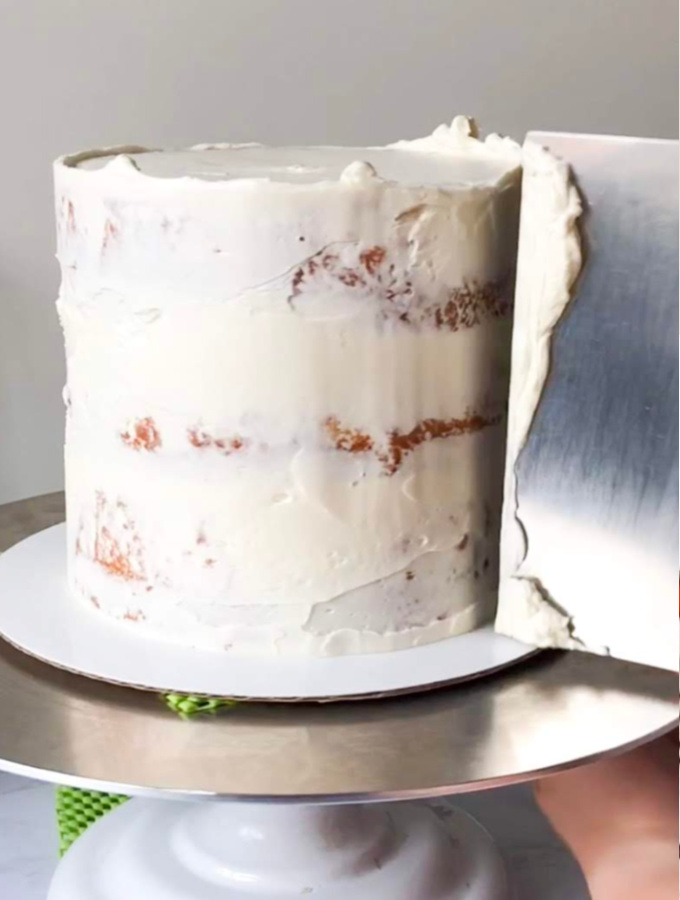 Perfectly curated tool kit for cake decorating beginners. The specialty high-quality tools include: 
- Spinning Turntable 
- Cake Scraper 
- Offset Spatula(s) 
- (3) 6-inch round cake pans 
- (4) 8-inch cake boards 
- Rubber Spatula
- Ice Cream Scoop with Trigger Release
- Reusable Piping Bags
- 6 Large Assorted Piping Tips 
- 12 Gel Food Coloring Assorted Colors 
- Squeeze Bottle 
and a Chef Quality Cross Back Bib Apron
You'll get everything you need to decorate your first cake.
(FREE SHIPPING in USA only)
Common Questions
Can I get the Cake Decorating Tool Kit if I live outside of the United States?
No, not at this time.
Is this tool kit a one-time purchase or monthly payment plan?
You can get this tool kit for a one time price of $277. This is a really good deal so get it now as the price will go up soon.
Can I get a refund?
No. All sales are final.
I have another question. How can I ask it?
You can email me at [email protected] I'll be happy to help!
Cake Decorating Tool Kit which is a perfectly curated box of cake tools ready for your first cake. (FREE SHIPPING in USA only)
Featured Products
If this isn't quite what you are looking for check out these courses.
EXAMPLE