Hey Friend! 
Ask Yourself If Any Of These Sound Familiar…
>>You want to start baking and cake decorating, but you're not sure how.
>>You're overwhelmed by the amount of information out there about baking.
You haven't started baking yet and want to do it right.
>>You wish there were a step by step tutorial
 for how to make fluffy cake layers, make buttercream that won't melt, and decorate cakes that will impress. 
>>You're tired of reading blog posts about baking, and you want to take action with a book that works.
It might sound insane, but I started in the exact same seat as many of you now. I started with zero knowledge of baking and cake decorating but I was willing to try! I read so many books and blog posts that I was overwhelmed with information! 
My first cake wasn't pretty! It was a mound of yellow cake crumbs covered in chocolate buttercream and tons of sprinkles looking like a funny mountain but it sure was delicious! I just remember how amazing it felt creating a cake!
Trust me baking fails will happen along the way, and that's okay. It's a part of your baking journey, but it can also be a bummer. It's more important to focus on building a great foundation that will allow you to let go of nerves and stress less about baking.
It all starts with confidence and not being afraid of failing. Through learning foundation techniques, you will become a more confident baker ready to take on any baking or cake decorating challenge.
Cakes have become a part of many significant celebrations in our lives. This eBook will give you the foundation of baking and cake decorating for many years to come!
If Any Of These Sound Familiar, Then Foolproof Cakes For Beginner Bakers Is For You!
Introducing...
Foolproof Cakes for Beginner Bakers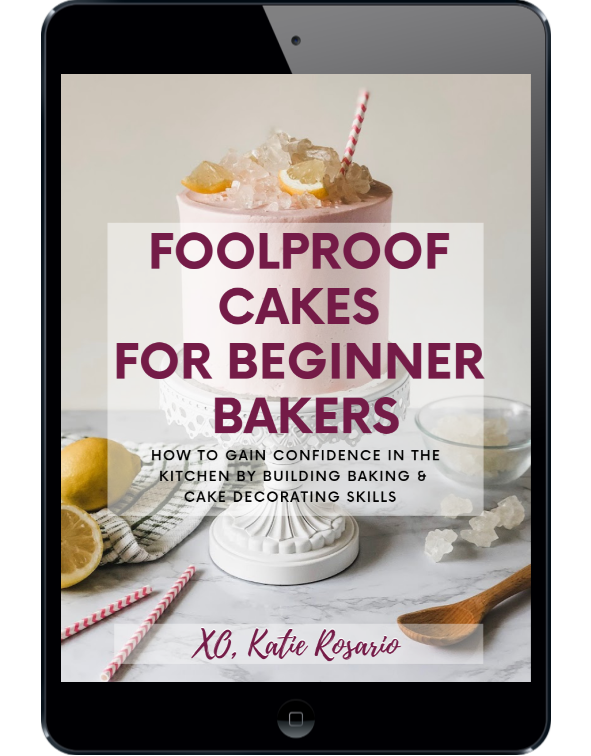 How To Gain Confidence In The Kitchen By Building Baking And Cake Decorating Skills

This eBook Teaches Home Bakers How To Conquer Their Baking Fears Through Simple Tips And Tutorials.  
Foolproof Cakes for Beginner Bakers focuses on building up your confidence as a baker
. By making cakes that will give you the reassurance that you can make bakery-worthy cakes at home. 
The
foolproof cakes are semi-homemade recipes using a combination of cake mixes and pound cake
. The cake mixes make the cakes light and fluffy while the pound cakes gives the cake the stability that can handle any over baking, over mixing, or any other common mistakes.
As you're learning and growing in your abilities to bake, you'll be ready to go from foolproof semi-homemade cake mixes to full scratch made recipes.
- Learn how to bake the perfect cake
- Overcome your baking fears
- Have fun while learning something new in the kitchen.

Here's A Look At What You'll Get…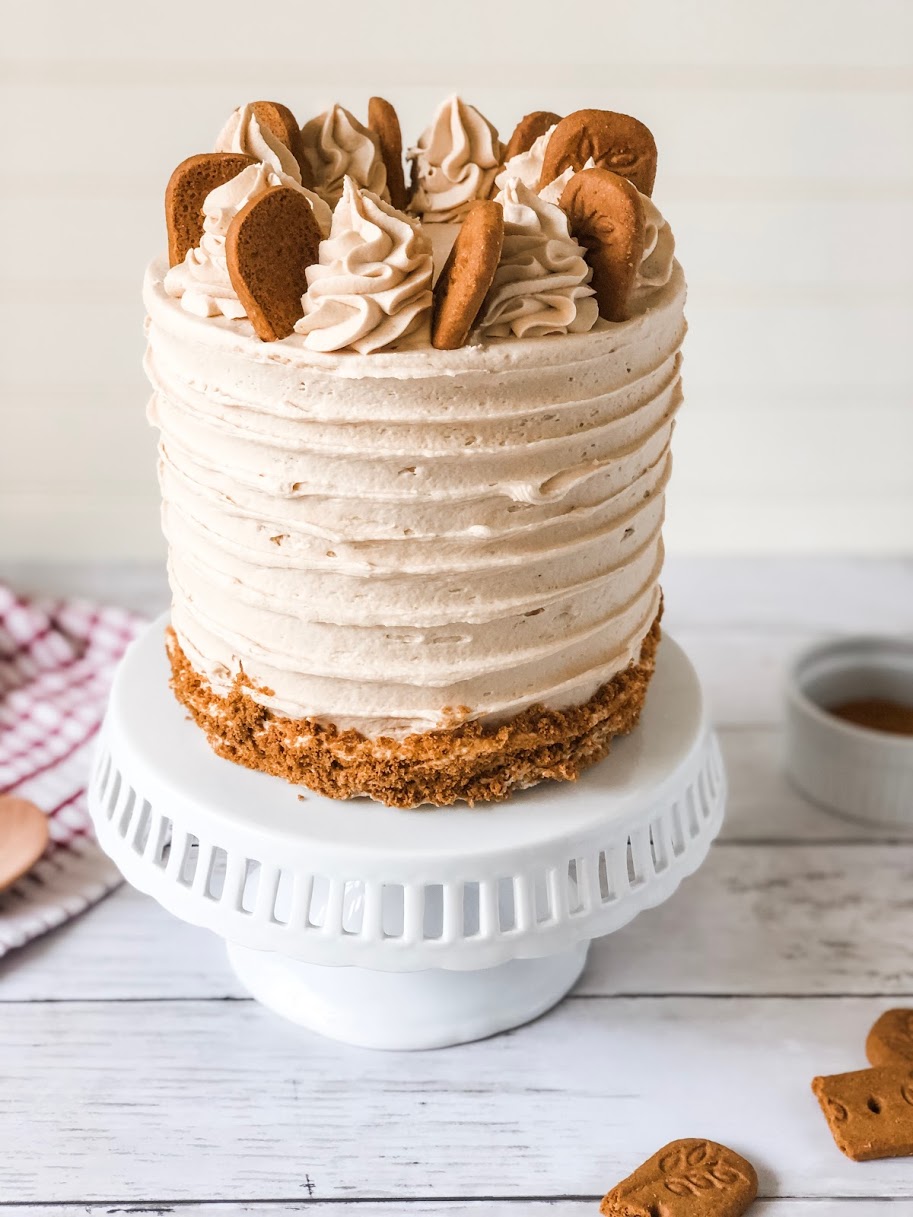 ESSENTIAL BAKING TOOLS
​What specific tools you will need and how to use them.
CAKE BASICS
​Learn cake basic that will help you achieve fantastic cakes every time.
BUTTERCREAM TIPS
​Master buttercream tips that make smooth and creamy buttercream every time.
KITCHEN CONVERSION CHART
​This basic kitchen conversion chart & equivalents will help convert these US measurement cake recipes to the metric system. As well as helpful abbreviations to know that are useful in the kitchen.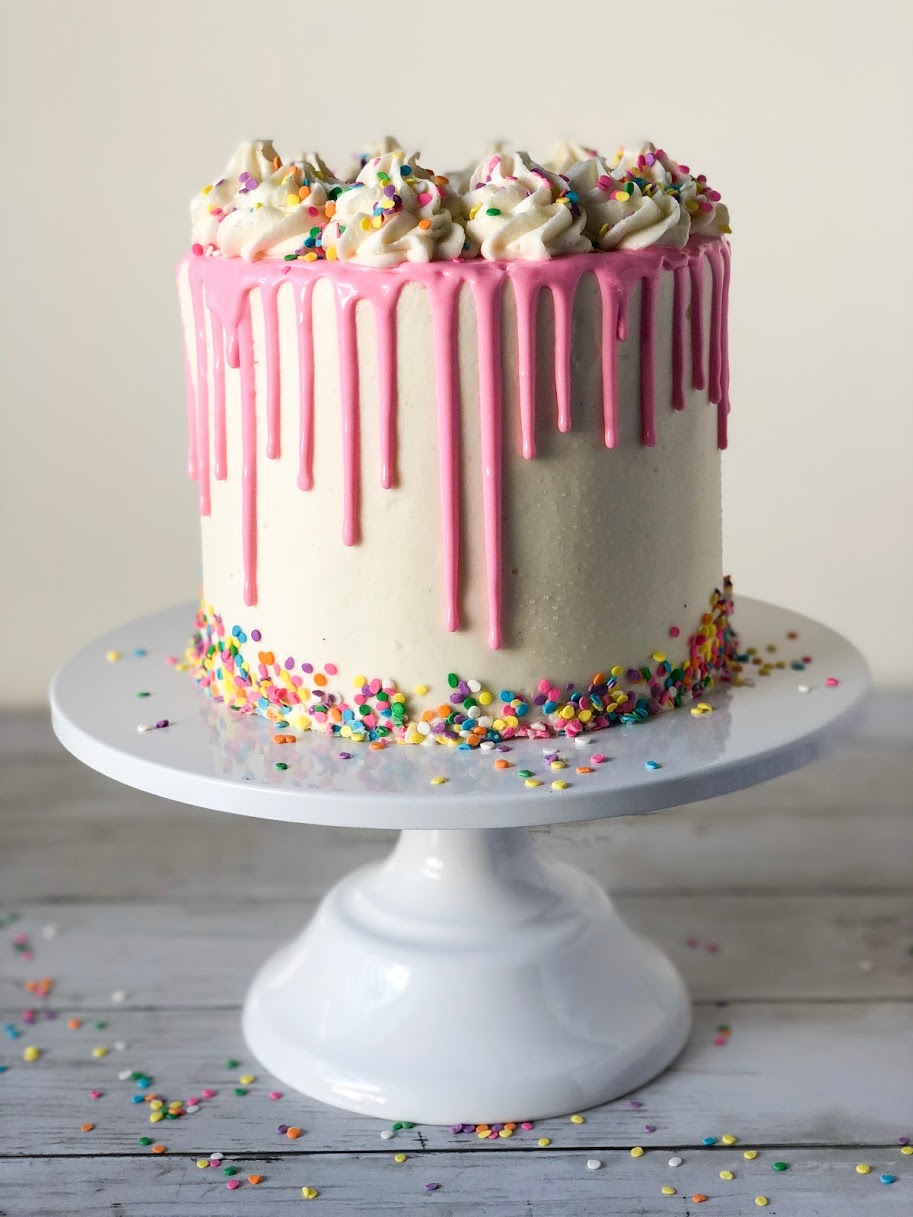 How to Make Foolproof Vanilla Cake
You'll learn how to make the semi-homemade vanilla cake which is the same technique you will use for all 25 foolproof cake recipes.
How to Make Vanilla Buttercream
​You'll learn how to make homemade vanilla buttercream that is also the same method for all the buttercream recipes. 
How to Fill, Stack & Crumb Coat Layered Cakes
You'll learn how to make even cake layers for easy stacking, filling the cake layers with homemade fillings and frosting the cakes like a pro. 
How to Prepare Piping Bag
​You'll learn how to properly prepare a piping bag with or without a piping tip before you start decorating.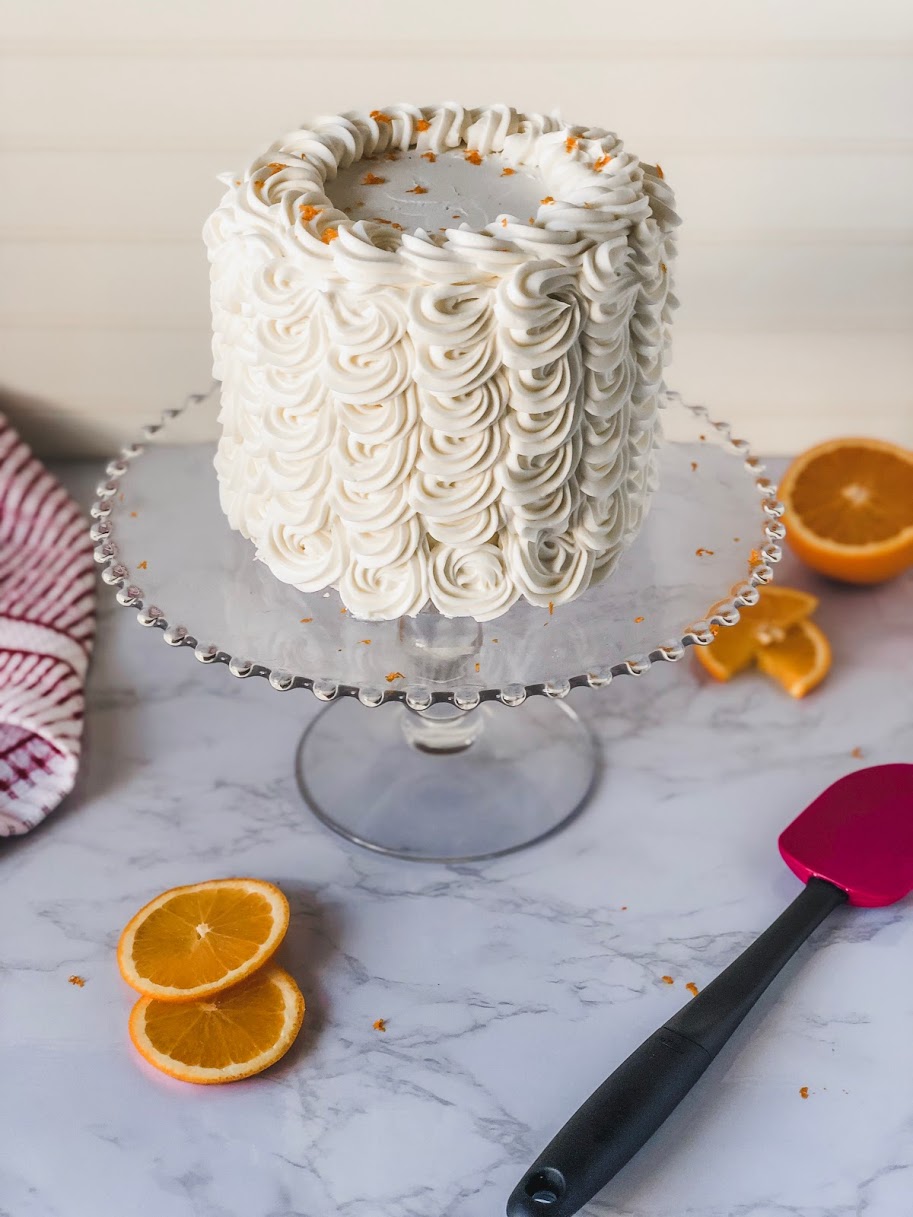 You will master the following 9 fundamental decorating techniques that will help you create beautiful and impressive cakes. 
​Rope Border
​Star Swirls 
Round Swirls 
Small Dollops
Pulled Dots 
Rustic Texture Lines  
Shell Border 
Covering the Sides  
Drip Lines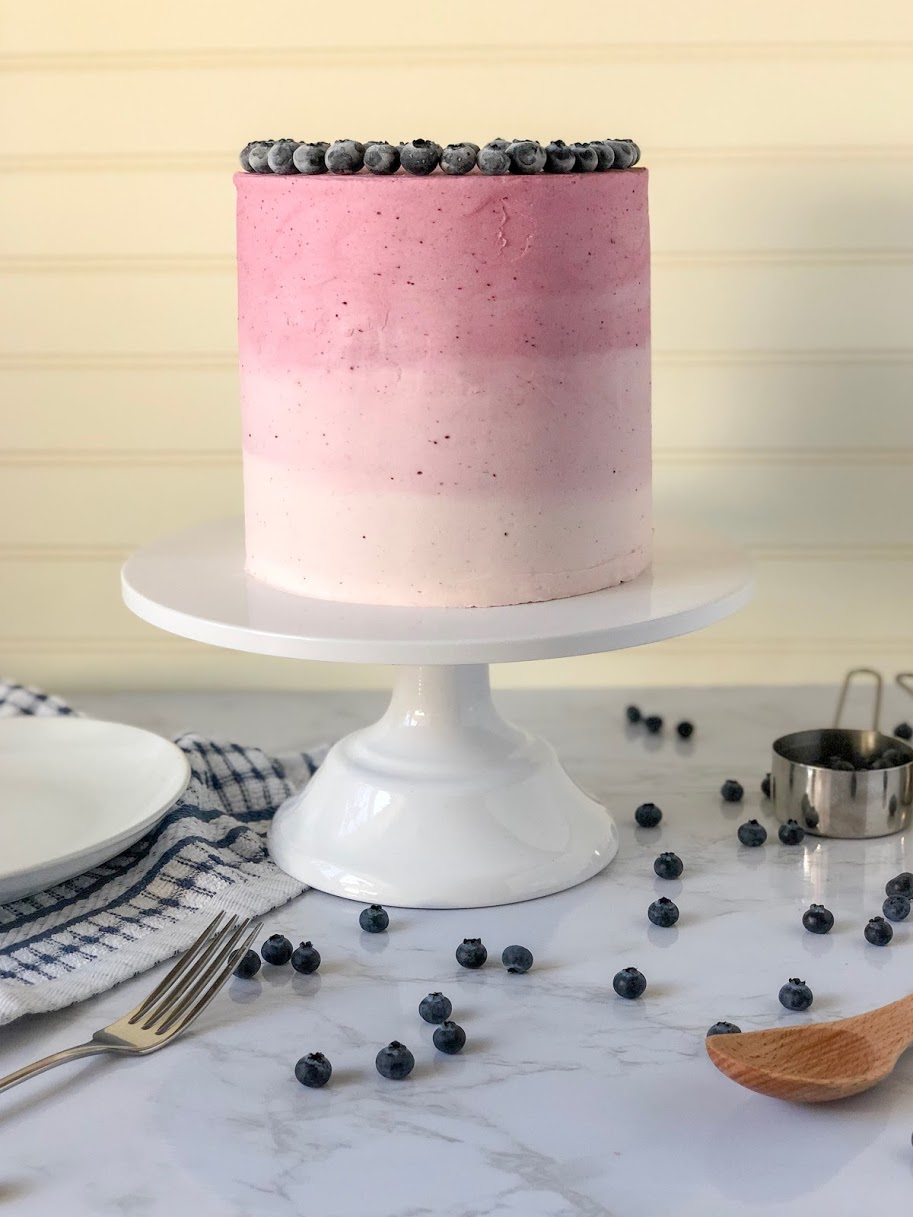 25 FOOLPROOF CAKE RECIPES
Finally, you will get to the foolproof cake recipes where you'll learn how to make 25 popular cake flavors like: 
​Classic Cakes - such as Dark Chocolate Cake with Chocolate Buttercream, Red Velvet Cake with Cream Cheese Buttercream, and Funfetti Birthday Cake
​Fresh Fruit Cakes - such as Lemon Cake with Lemon Buttercream, Blueberry cake with Blueberry Buttercream, and Toasted Coconut Cake with Coconut Cream Buttercream
​Chocolate Lover Cakes - such as Chocolate Cake with Peanut Butter Buttercream, Cookies n Cream Cake, and Chocolate Chip Cookie Dough Cake
​Seasonal Cakes - such as Champagne Cake with Champagne Buttercream, Carrot Cake with Cream Cheese Buttercream, and Pink Lemonade Cake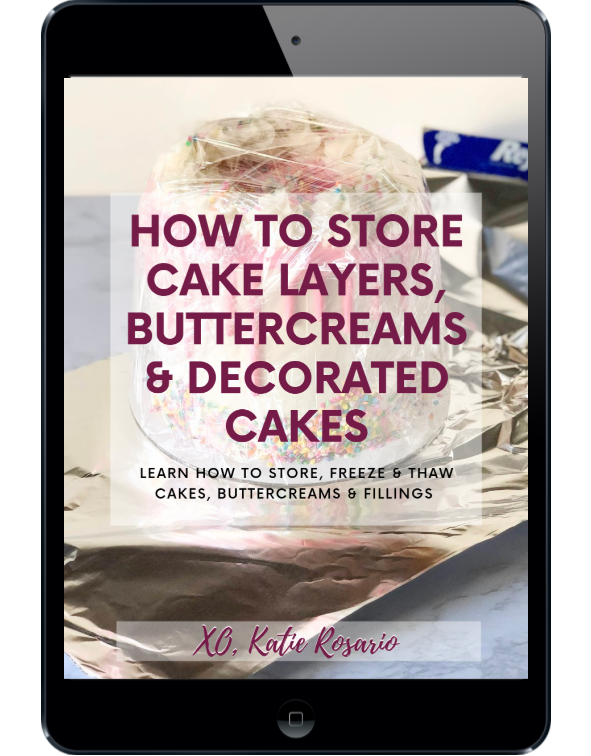 HOW TO STORE CAKE LAYERS, BUTTERCREAMS & DECORATED CAKES TRAINING GUIDE
Learn how to store, freeze and thaw cakes, buttercreams and fillings. 
​You'll learn how to freeze cake layers, store buttercreams in advance for easy cake decorating. 
​After freezing cakes see how to thaw them correctly without losing the fluffy cake texture we love about cake.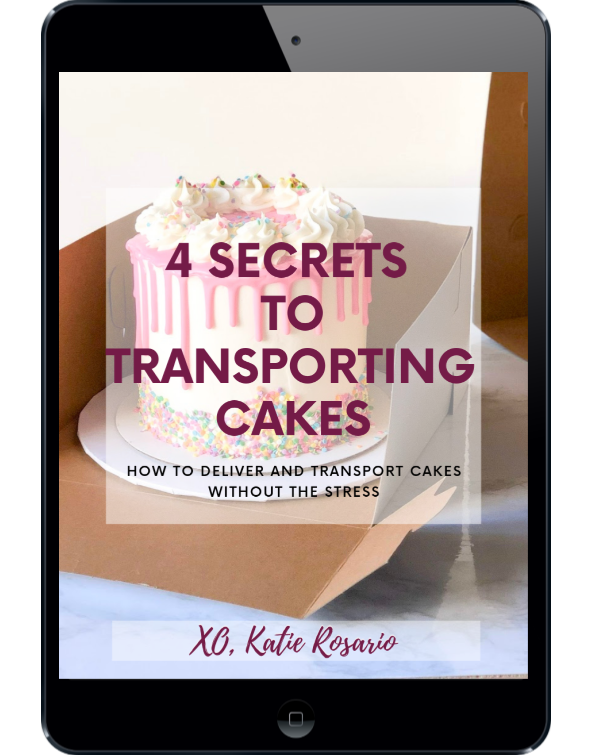 4 SECRETS TO TRANSPORTING CAKES TRAINING GUIDE
How to deliver and transport cakes without the stress. 
​Learn how to set up, pack and transport cakes that won't get you a heart attack every time you drive with cakes. 
With Foolproof Cakes For Beginner Baker Cake Book, You'll Get The Equivalent Of 5 Private Cake Classes
And There Is A Cake Flavor For Everyone In This Book.
If you act right now, You'll get IMMEDIATE access to these FAST ACTION BONUSES!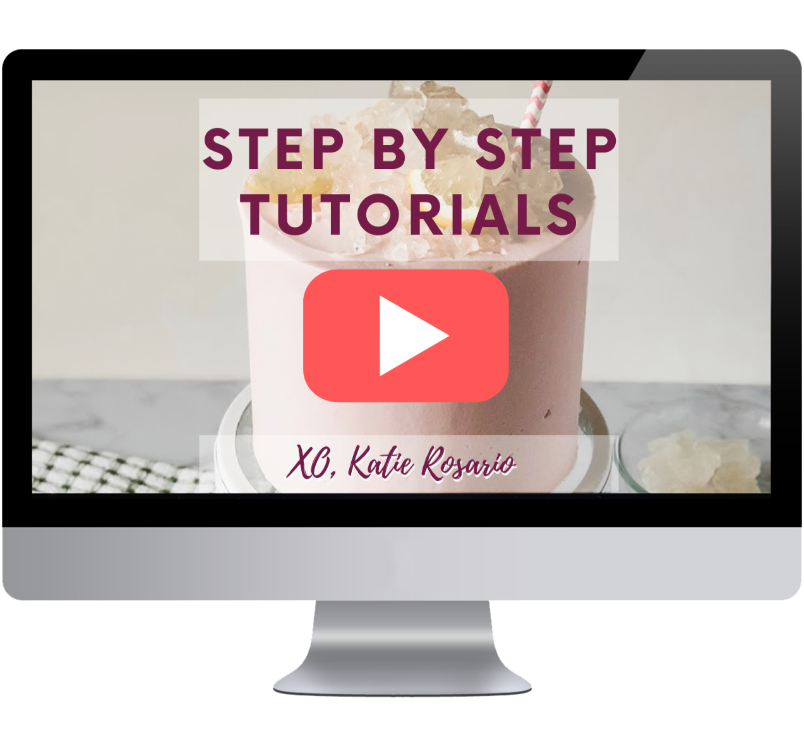 FAST ACTION BONUS #1 - 5 Step by Step Tutorial Training Videos 
These training videos will help you learn every technique easily and quickly so you can get started baking and cake decorating.
You'll get video training playlist on How to Make Foolproof Vanilla Cake, How to Make Vanilla Buttercream, How to Fill, Stack, & Crumb Coat Layered Cakes, How to Prepare a Piping Bag and Decorating Techniques.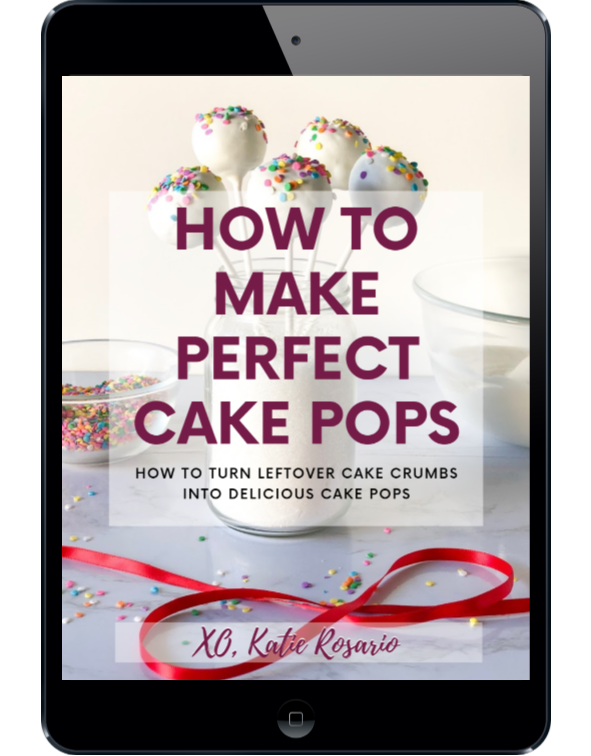 FAST ACTION BONUS #2 - PERFECT CAKE POP GUIDE
How to make perfect cake pops from leftover cake crumbs. It's easy to turn leftover cake crumbs into rich and decadent bite-size treats that are dipped into white chocolate.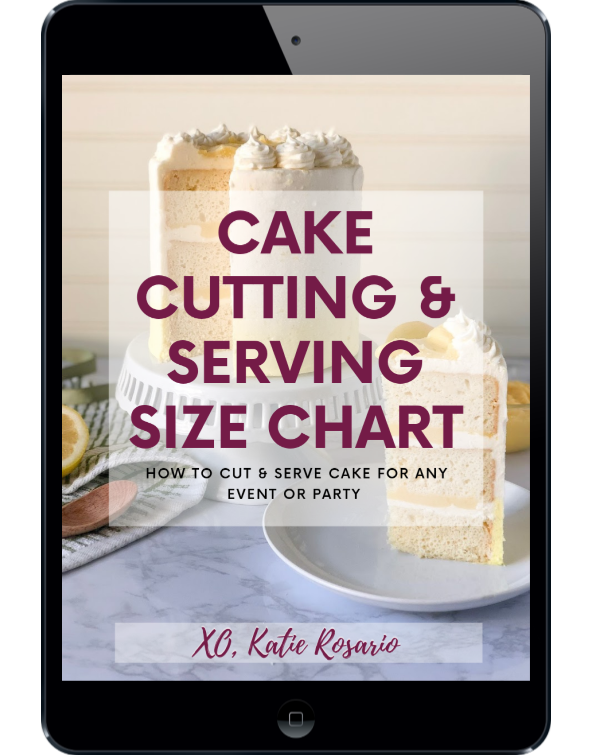 FAST ACTION BONUS #2 - CAKE CUTTING & SERVING CHART
Learn how to cut and serve cake for any event or party. 
This chart will be your go-to guide for cutting layer cake or sheet cake for any guest count. 
Foolproof Cakes for Beginner Bakers can be accessed on your computer, tablet, or smartphone!
This means that you'll get INSTANT ACCESS to the cake book after purchasing, so you can get started right away!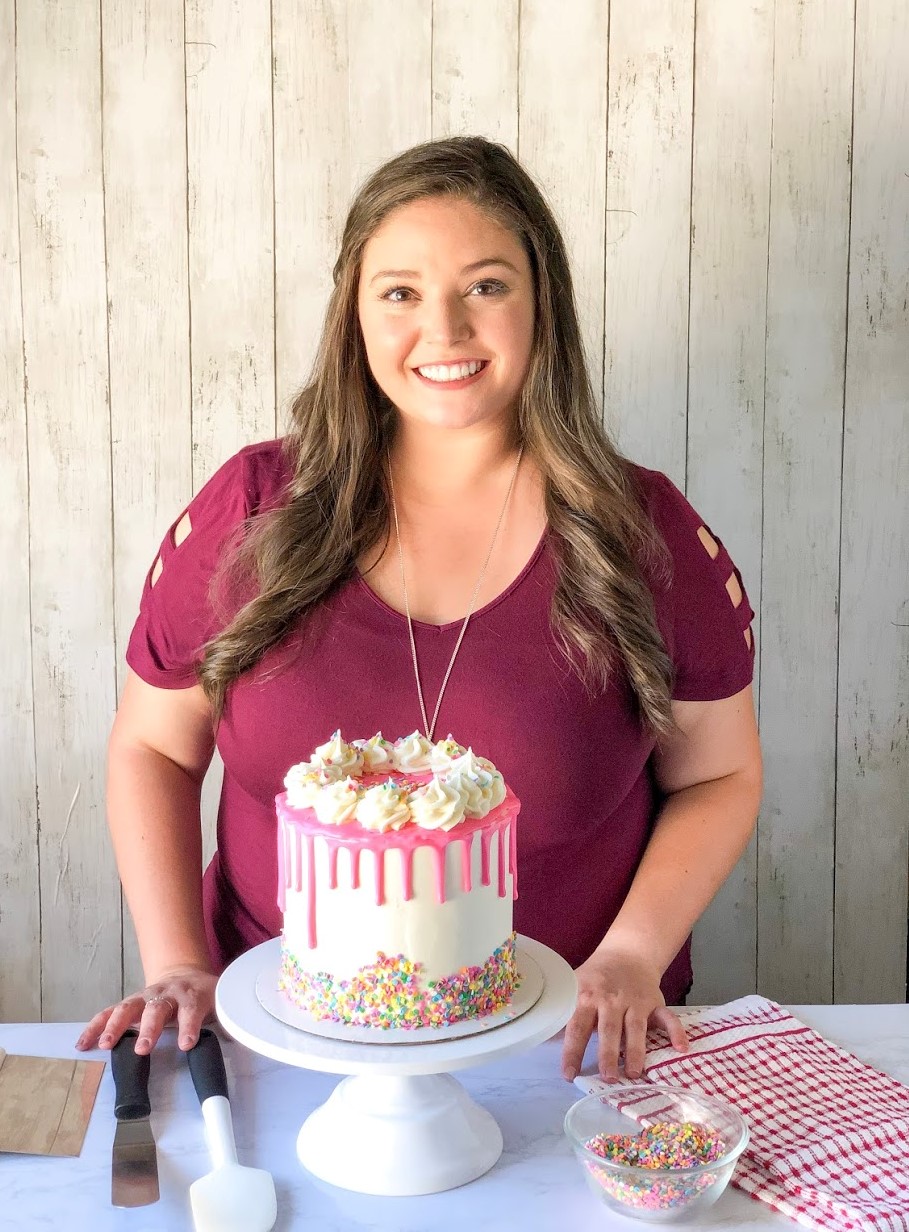 Hi, I'm Katie! I'm the creator of Foolproof Cakes for Beginner Bakers!
I am a former Beverly Hills pastry chef who has worked as a food stylist in front of the camera and behind the scenes on many TV shows like Food Network's Cake Wars, Cupcake Wars, and Halloween Wars as well as Netflix's Nailed It! I have worked over 20,000+ hours making cakes for TV shows, client's parties, and large events.
I believe that being a great baker and cake decorator starts with confidence in the kitchen. I teach foundation baking and cake decorating techniques that will help my students become more confident so they can make any cake creation.
Let's Get Baking!
XO, Katie
What My Students Are Saying...
"I'm a mom, a business manager, and a closet wannabe cake master. Like all of us that binge-watch the awesome line up of baking shows nowadays and dream of making those works of art ourselves...this is now a closer reality for me.
I've been the #1 fan of the Katie Rosario unofficial fan club for a few years now and was over the moon when I got word that she was sharing a bit of her magic to little ol me. Foolproof Cakes for Beginner Bakers is now on my must-read book list. I began with the pink lemonade cake... bought all the right supplies, ingredients, and read all the tips, tricks and even what doesn't work.... my cake was perfection!!! So easy, the directions were so thorough and step by step that I did feel like a professional. I wish I had this book years ago... and I will never bake a cake without it again.
My kitchen is now my happy place and this weekend was the home of the Cookie Butter Cake - even easier than the first. Thank you Katie... can't wait to see what's next!"
- Kami, Tarzana, CA 

WHO'S THIS EBOOK FOR?
Anyone who is brand new to baking
This eBook is beginner baker focused, maybe you haven't learned how to bake a cake previously but really want to. It's also for anyone who wants to make cakes for their child's birthday party, holiday, work events or make cakes to celebrate a new milestone in a friends life.
Anyone who wants to learn how to bake cakes
I take you through step by step tutorials of the whole baking process. You'll learn how to prevent your cake from sticking to the pan, how to know when it's over baked, and how to make fluffy cakes every time. I'll not only show you how, but I'll give you the resources to make it happen in your own kitchen.
Anyone who wants to master decorating cakes
You'll learn how to make velvety smooth buttercream and homemade fillings that taste incredible. You'll learn the importance of making your cake even so they don't fall over when you are stacking the cakes. You'll learn why crumb coating is so essential to having a crumb-free final coat. And you'll learn how 9 decorating techniques to make impressive cakes.

Got Questions? I Have The Answers!
1 - How is Foolproof Cakes for Beginner Bakers different than other baking books?
This eBook isn't another recipe book, this eBook focuses on the tools you'll need, the techniques and tutorials that will take you by the hand and walk you through fundamental baking and decorating tips.
2 - ​I know how to bake - is this eBook for me?​
It depends on your baking experience, if you feel that you need help and want to make improvements to basic baking techniques. Or if you want to improve your cake decorating skills that are bakery-worthy.
3 - I don't live in the USA, can I still use these recipes?
This eBook is currently in US measurements. However, this eBook does come with a basic kitchen conversion chart that can help make these cake recipes into the metric system. 
4 - Are these recipes vegan, sugar-free or gluten-free friendly?
These cake recipes are made with regular cake mixes, and dairy products like butter, eggs, and milk. These recipes are also made with all-purpose flour, granulated sugar as well as powdered sugar. 
5 - Can any of these cake recipes be converted into cupcakes?
Yes, all of these cake recipes can be made into cupcakes. Use an ice cream scooper with trigger release to portion and fill the cupcake liners 2/3 of the way up. Bake in preheated oven at 350°F for 18-20 minutes.
6 - ​​Is this eBook really worth the price?
If you do the work in the eBook, it's worth triple what you pay for it. If you don't do the work, it's not worth $1.
7 - How will I receive the eBook?
This eBook is a digital download. As soon as you make the purchase, you'll get a link to click and enter the program so you can download the eBook. You can read the eBook on your phone, computer, or other electronic devices. You can also print this eBook and bonuses.
8 - Is this eBook a one-time purchase or monthly subscription?
This eBook is only a one-time purchase with no hidden fees or monthly subscription.
9 - Is my credit card safe?
It is crucial to me that your credit card is safe. I have partnered with Stripe (a third party credit card company) to handle all the billing and provide secure encryption. This is as safe, if not safer, than buying anything else online. 
10 - Can I get a refund?
Yes! I am so confident in this eBook that if you take it and go through it, and you don't get results, simply email us, and we'll give you a 100% refund within 30 days of enrolling.
I have another question. How can I ask it?
You can email us at

[email protected]

. We're happy to help!

Foolproof Cakes for Beginner Bakers can be accessed on your computer, tablet, or smartphone!
This means that you'll get INSTANT ACCESS to the cake book after purchasing, so you can get started right away!